Home > Using CampControl > Orders > All Orders > View/Edit an Order > Order Processing History
Order Processing History
View this page in Español, Français, Português, Русский or another language.
Getting here: Orders -> click Order# -> click "View Processing History" button (bottom of page).
This screen is a report that provides a snapshot of the order as it stands to date. It contains several sections, each detailing the processing of the order.

This screen provides a detailed report on the status of the order including:
What is awaiting purchase, but not on back order
What has been purchased, but is in the Expediter's Warehouse
What has been shipped, but not received
What has been received, and who it was given to.

Click "Print History" to print the report.

Click "Back" to return to the previous page.



Below is an example of the report: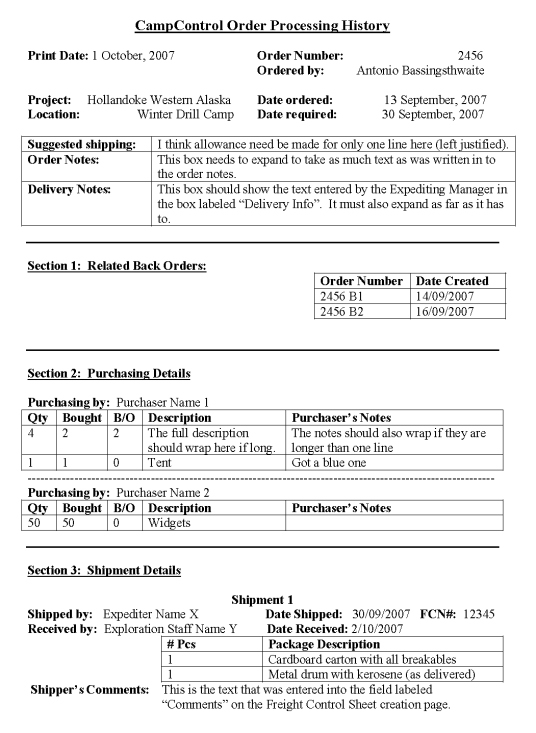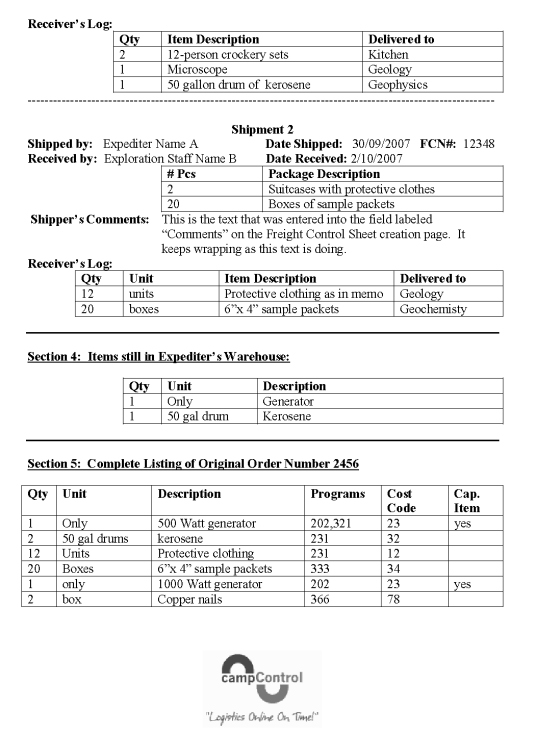 You need the following permissions (see Manage Permissions):

To view this screen: "View Orders"
See also