Home > Using CampControl > Freight Control > Expediting Warehouse > Manage Warehouse Item
Manage Warehouse Item
View this page in Español, Français, Português, Русский or another language.
The Manage Warehouse screen enables you to manually add an item to the Warehouse or display the details of a manually added item in the Expediter's Warehouse.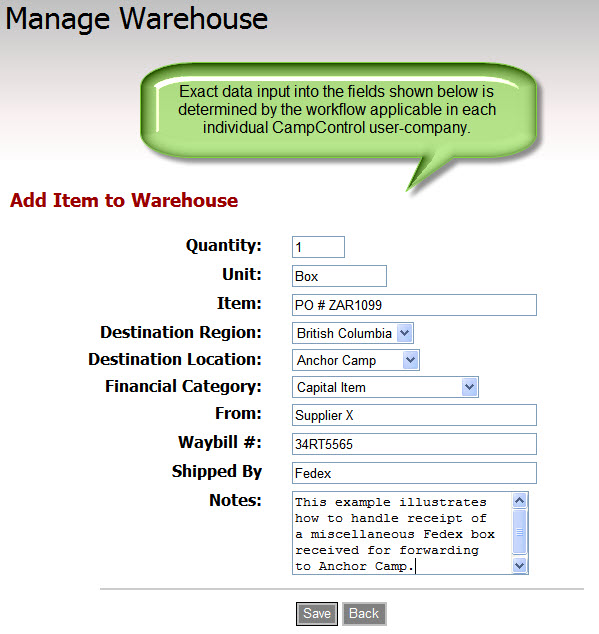 Enter/update the details of the item as required and click "Save". Details include the quantity, units, item description, destination Region and Location, Financial Category, from (the source of the order – e.g. person's name who sent it), waybill # (if applicable), shipped by (the company that shipped the item to the Warehouse - if applicable) and any notes.
You need the following permissions (see Manage Permissions):

To view this screen: "Update Warehouse Control"
See also