Home > Using CampControl > Reports > Custom Reports

Custom Reports

View this page in Español, Français, Português, Русский or another language.

Note: This feature is currently beta. Please refer to the User Guide (link below) for more information or contact CampControl with any questions.

Custom Reports is a module within CampControl that allows you to create your own reports from the data in CampControl. There are a number of reports already for use that are set up in the Custom Reports module that serve both as useful reports as well as templates on designing your own.

For an indepth tutorial on creating reports, you can download the Custom Reports User Guide.



The Custom Reports module in CampControl provides a completely flexible and configurable method for creating reports of any kind of the CampControl data. This data may also include Custom Logs that you have created.
Custom Reports fits neatly into CampControl's software delivery model in that report design is completely inside the browser, requiring no software footprint on the client computer.

Create instant reports using 'Quick Query' for urgent, once-off reports or use the Report Builder to give you finer control over the presentation of the data. These can be downloaded in Excel format for further processing or as a PDF document.

Below is an example of a report being created with the Quick Query.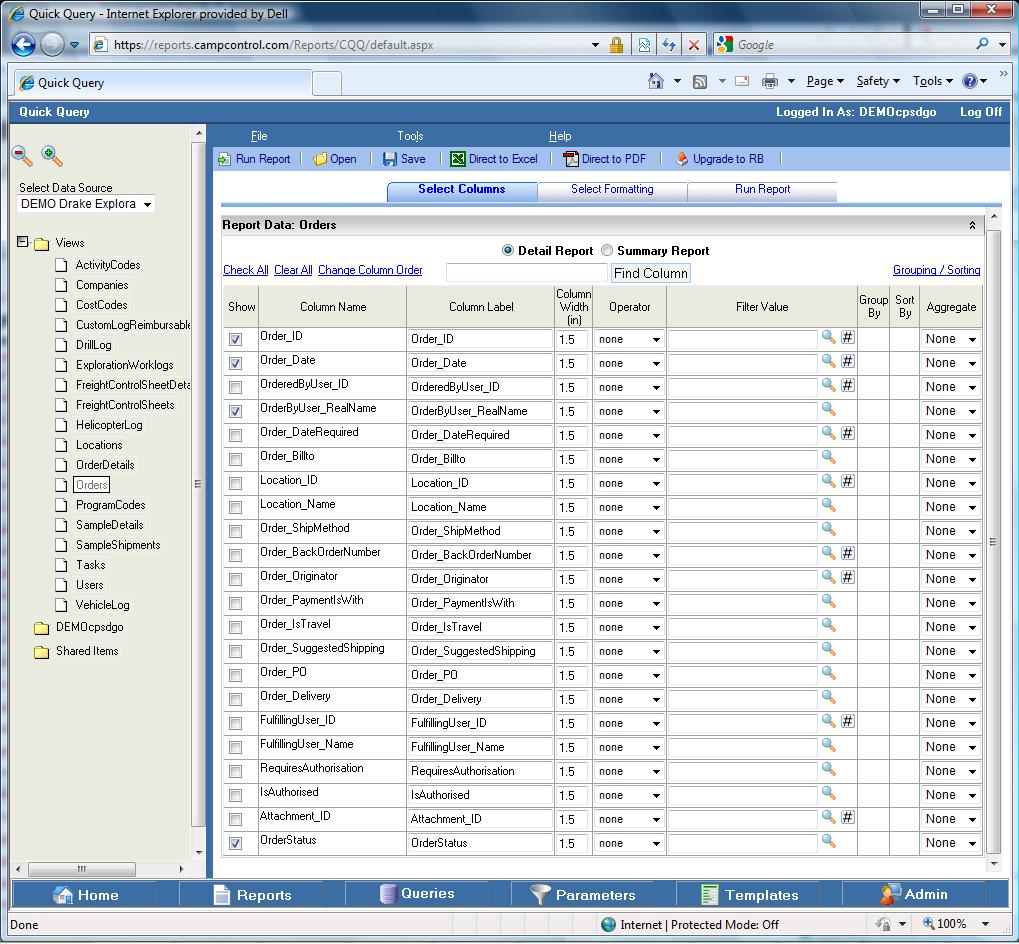 The generated report is displayed below.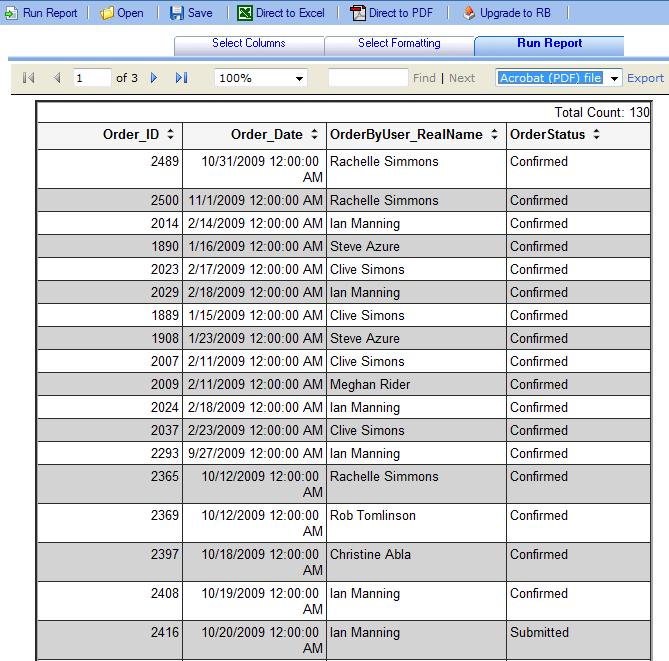 You need the following permissions (see Manage Permissions):

To view this screen: "CreateCustomReports"

See also