Home > Using CampControl > Orders > New General Order
New General Order
View this page in Español, Français, Português, Русский or another language.
This screen is the precursor to entering a new order. Select the Region and Location that this order is associated to.
Your choice is between Regions and Locations to which you have been designated by your CampControl Account Manager.
Your choice of Location determines which Accounting Codes are presented to you.


Select the currency the order will be paid in. The default currency can be set for the location on the Admin->Manage Locations screen.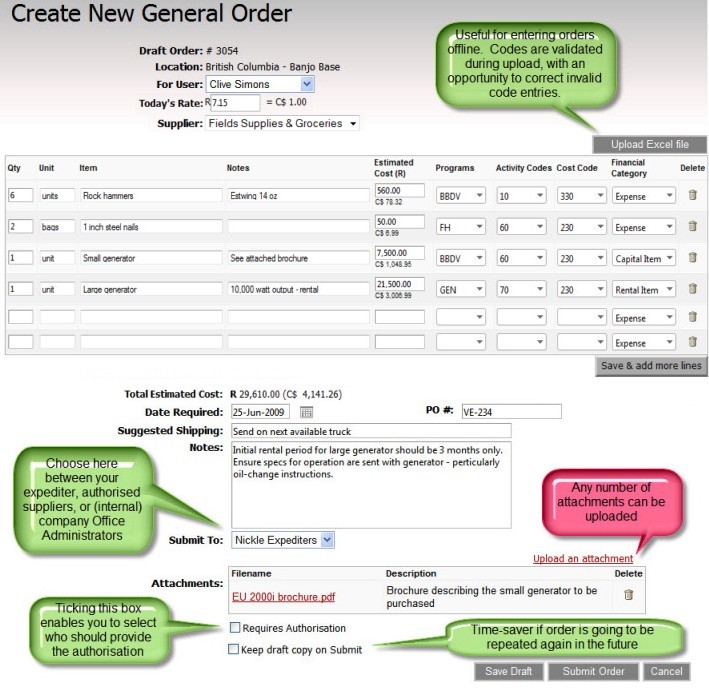 See Designate User for more details on changing which Regions and Locations you are associated to.


See also