Home > Using CampControl > Staff Schedules

Staff Schedules

CampControl provides the ability to schedule staff primarily for those going into and out of camp. CampControl centralises the schedule so that everyone is certain they're looking at the latest and greatest. As a manager you'll always know how many people are in camp, travelling or taking time off. These activities are customisable to your operation by adding or changing them under Admin -> Customise CampControl.

Schedules are built around a set of schedule activities, such as 'Travel In', 'In Camp', 'Travel Out' and others that may also be configured, e.g. Time Off, Conferences, etc.

Users can be grouped into teams, allowing reporting on a per team basis.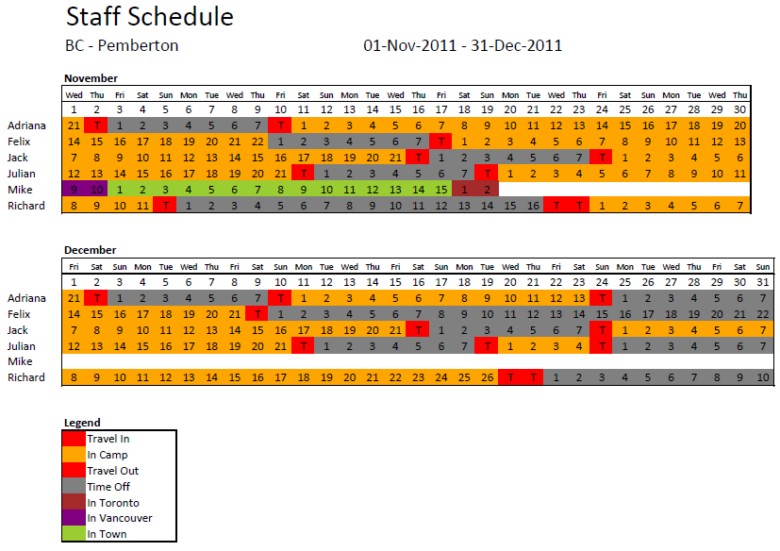 See also